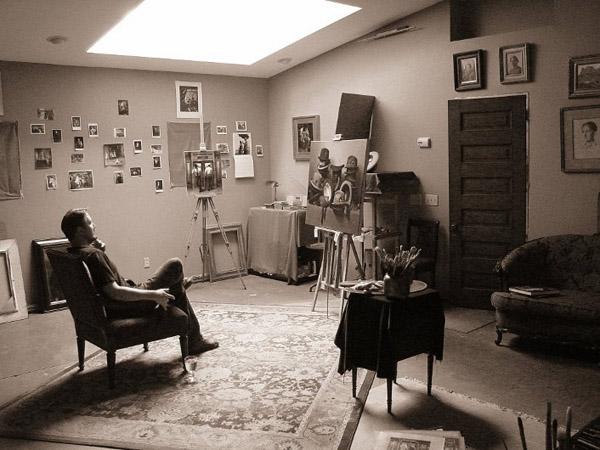 Steven J. Levin was born in Minneapolis Minnesota in 1964. His interest in art began early, when as a young boy Levin would spend hours drawing alongside his father, a commercial artist. Recognizing his talent and interest, Levin's father gave Steven many impromptu drawing lessons and tips, as well as instructional books to aid in his artistic development. After high school, with his mind fixed upon becoming an artist, Levin enrolled at the Minneapolis College of Art and Design. Keenly interested in the great American illustrators as a teenager, he was hoping to find a program that could develop his ability to draw and paint from life convincingly. He realized, however, that the courses offered were insufficient and not designed for a career as a realist artist. The following year he enrolled at the newly opened Atelier LeSueur in Excelsior, Minnesota.
The Atelier LeSueur was among several ateliers that were the artistic and scholastic offspring of what was known as the Boston School. The Boston School represented a group of highly influential artists and painters working in and around Boston in the late 19th and early 20th century, and included Edmund Tarbell, Frank Benson, and William Paxton. These artists were trained in the ateliers of 19th c. Paris, where their artistic vision and working methods were influenced by the advent of French Impressionism. Over the course of the next century, they and their students would open ateliers of their own, and thus the training and vision was carried on.
At the Atelier LeSueur, Levin was quickly immersed in a world that was rich in tradition, solid instruction, and which held to the idea that beauty and craft still were the underpinnings of great art. The training consisted entirely of studio work under the direction of professional painters and students drew and painted directly from life all day, five days a week.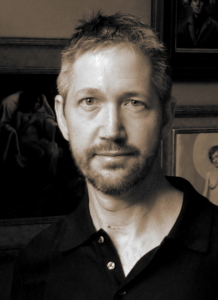 As was traditional, training began with cast drawing in charcoal to study the nuance of light and to develop the discipline of seeing nature in terms of line and tone. Students then advanced to more difficult subjects in color, such as still life, portrait, and the human figure. Drawing from a live model, lectures in anatomy, and the principles of composition were also part of the program. Landscape painting, an important part of the Boston School tradition, was undertaken in the summer months.
Levin thrived in this new atmosphere and studied there for five years, following which he joined the teaching staff and remained on as an instructor for another seven years while building his own portfolio. He completed his studies with an extended stay in England to copy works in London's National Gallery, another time-honored tradition for the classically trained painter.
Though trained in the Boston School tradition, Levin has undertaken a somewhat different direction and brought a unique point of view to his work.  He cites the works of Jan Vermeer and Edward Hopper as among two of his strongest influences. His rich use of tone and compositional skill sets him apart from his contemporaries.
Levin has exhibited widely and taken part in significant group and solo shows in San Francisco, New York, London, Beijing, and Barcelona. He has been featured on the cover of American Artist Magazine and also has been the recipient of numerous awards and prizes in national competitions including the American Society of Portrait Artists, the Allied Artists of America, the Portrait Institute, American Artist Magazine, the Artist's Magazine, the Oil Painters of America and the American Artists Professional League. Most recently, he is the First Prize recipient for the ARC 2016 Salon in the still life category. He is represented by Cavalier Gallery of New York, Tree's Place Gallery on Cape Cod, and Flanders Art Gallery in Minneapolis.
Levin lives and works in Stillwater, Minnesota.